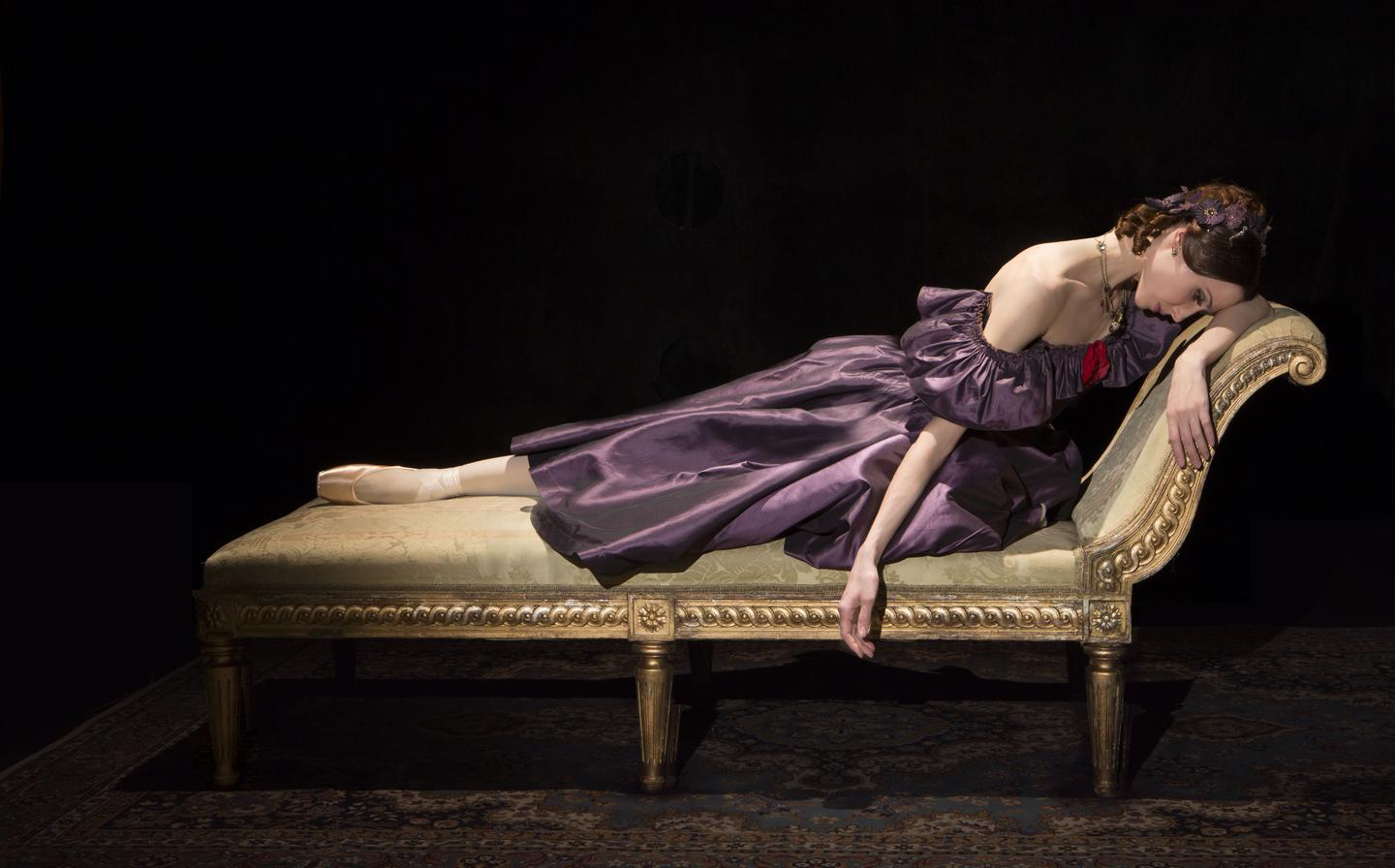 About the performance
Lady of the Camellias, one of the most famous performances by John Neumeier, was staged for Stuttgart Ballet. The world premiere took place on the 4th of November 1978. Part of Marguerite was created for ballerina Marcia Haydée who already took the reins of government of the company after the death of its legendary director John Cranko. Neumeier himself started at Stuttgart Ballet as well, including career as a choreographer, which became so successful afterwards.
The world premiere took place in Stuttgart on November 4, 1978.
Premiered on March 20, 2014.
Presented with two intervals.
After the novel of the same name by Alexandre Dumas
Repetiteurs: Kevin Haigen, Radik Zaripov, Janusz Mazon
Realization of Lighting Conception: Ralf Merkek
Assistant to Choreographer: Barbara Kurtz
Assistant to CostumeDesigner: Dominique Gay
Pianist in the pit: Pyotr Chukhnov
Cast
Please note that cast is subject to change
Synopsis
The ballet takes place during an auction. The story evolves as a series of memories recalled from various points of view — Armand's, his Father's, and Marguerite's.
Prologue
Marguerite Gautier, once the most desirable courtesan in Paris, has died. The complete furnishings of her luxurious apartment are to be disposed of by auction. Carrying Marguerite's diary, Nanina, her loyal servant, bids the place farewell. Among those inspecting the items is Monsieur Duval, whose son Armand rushes in frantically. Overcome by memories, he collapses.
Privileged partner of the Bolshoi Theater —
GUM