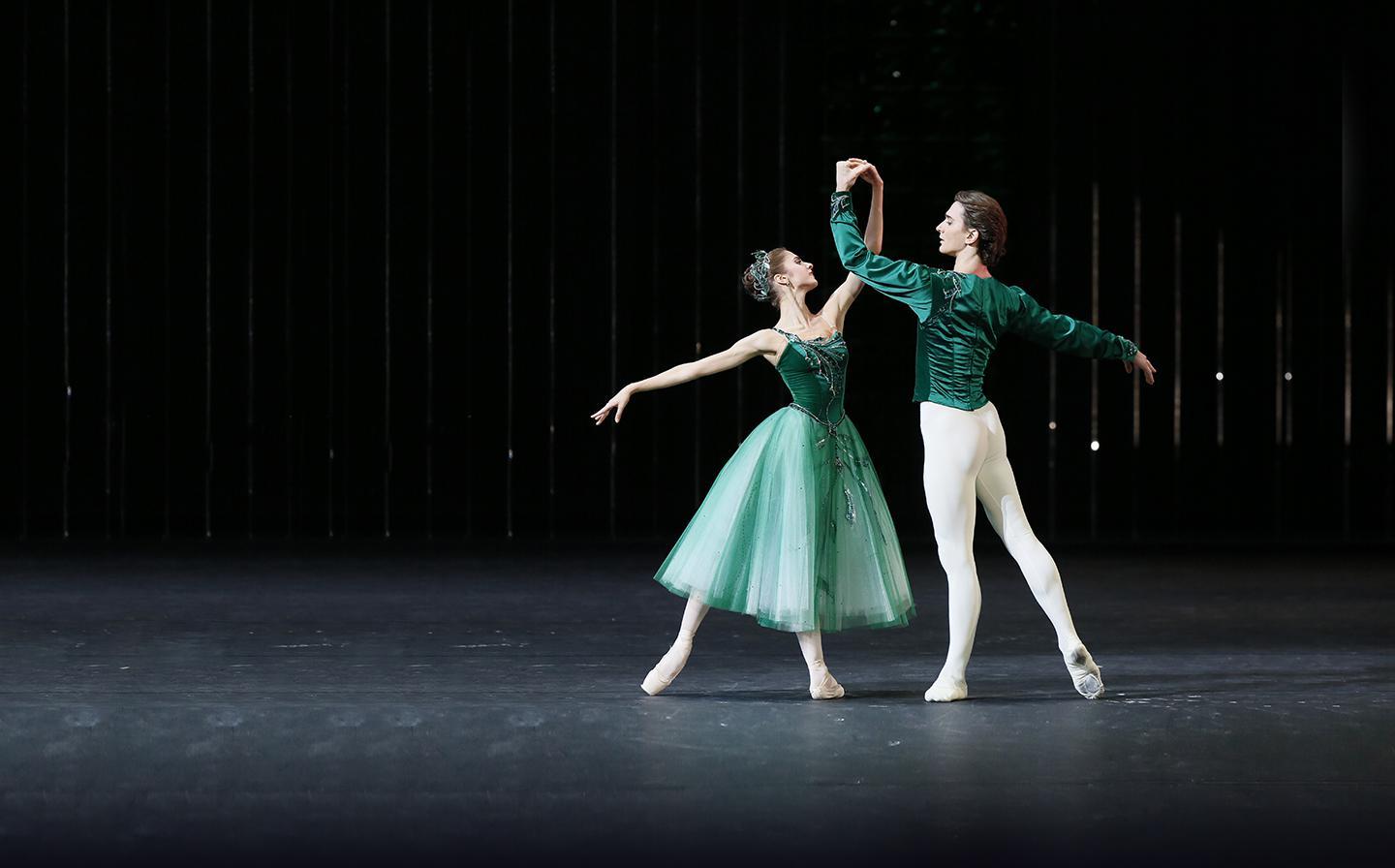 About the performance
Just twenty years ago, the three-part ballet Jewels was known only to specialists, who researched the works by George Balanchine. Assembled from Emeralds, Rubies and Diamonds, this triptych occasionally appeared in the repertoire of the New York City Ballet, the troupe organized by Balanchine.

However, in the 21st century audiences changed their priorities and switched their attention from the chamber ballets to the multi-act works. As a result, they remembered the ballet, the creation of which involved the choreographer drawing inspiration from the displays of Van Cleef, that were so dear to him and decorated the famous Fifth Avenue.
Premiered at the Bolshoi Theatre on May 5, 2012.
EMERALDS
to music by Gabriel Fauré
RUBIES
to music by Igor Stravinsky
DIAMONDS

to music by Pyotr Tchaikovsky
© The George Balanchine Trust
Cast
Please note that cast is subject to change
Privileged partner of the Bolshoi Theatre —
GUM