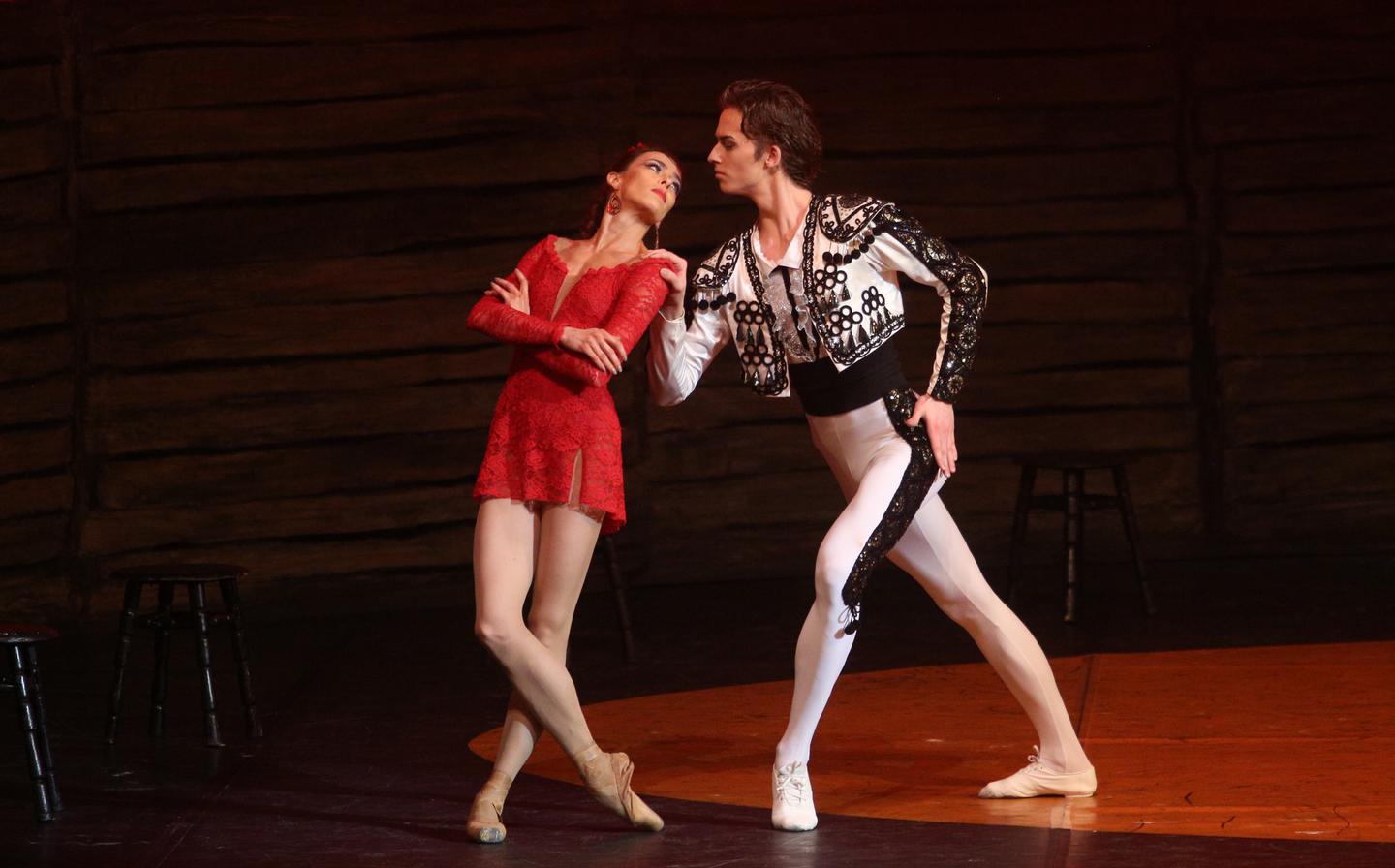 About the performance
In the 1960s Maya Plisetskaya was officially called Prima ballerina assoluta of the Bolshoi Theatre. She didn't lack performances, yet the feeling of artistic dissatisfaction was growing. She wanted to dance not just classical pieces, but something new, staged specifically for her. Having attended performances of the Ballet Nacional de Cuba at the end of 1966, which came on tour to Moscow, she conceived an idea to invite the Cuban choreographer Alberto Alonso to stage the ballet Carmen, which she had long dreamt about.
On the 20th of April 1967, Carmen Suite was first shown on the stage of the Bolshoi Theatre. The ballet was completed quite quickly and the transcript of the opera by G. Bizet was done by Shchedrin in record time: over twenty days. The splendid and metaphorically precise set, the key idea of which was formulated by the ballet master in the following concise phrase, "Carmen's whole life is corrida" (a bullfight), were designed by the well-known theatre artist, the cousin of Maya Plisetskaya, Boris Messerer, then the chief artist at the Moscow Art Theatre. The premiere was conducted by maestro Gennady Rozhdestvensky.
For the first time entered the repertory of the Bolshoi Theatre on April 20, 1967.
Revived on November 18, 2005.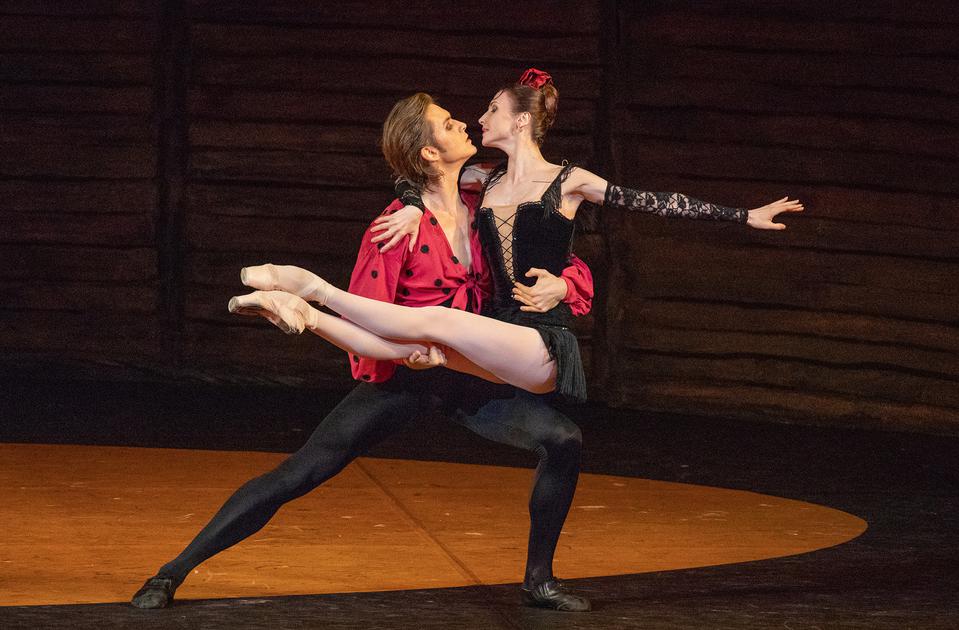 Svetlana Zakharova as Carmen. Denis Rodkin as Jose.
Photo by Mikhail Logvinov.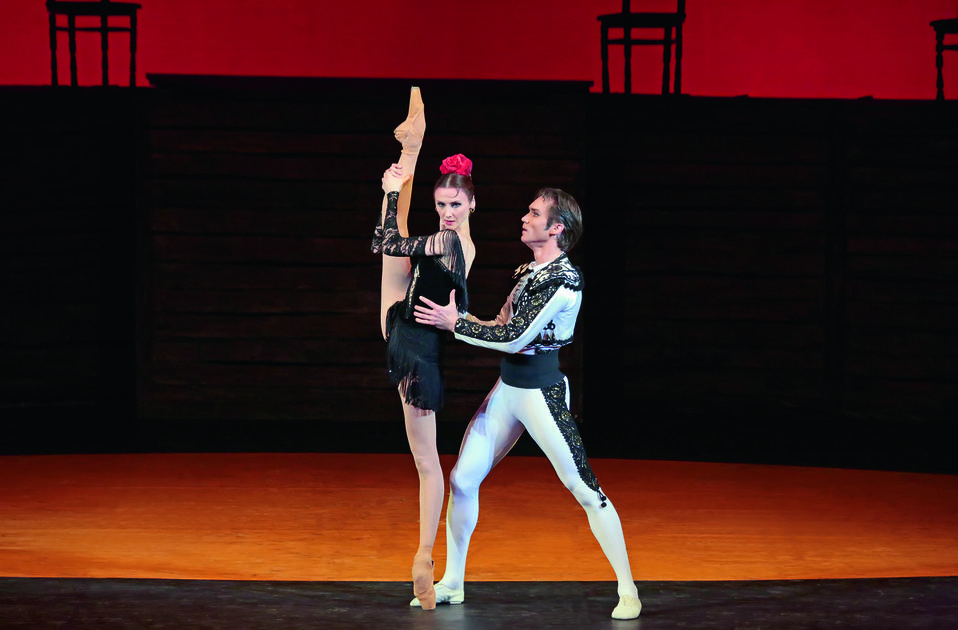 Svetlana Zakharova as Carmen. Mikhail Lobukhin as Torero.
Photo by Damir Yusupov.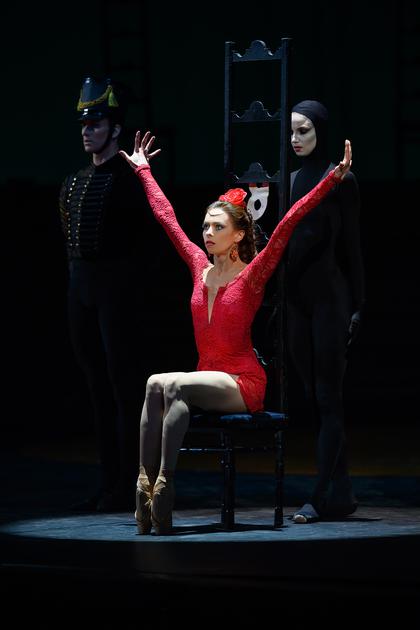 Ekaterina Krysanova as Carmen. Alexander Vodopetov as Corregidor. Angelina Vlashinets as Fate.
Photo by Natalia Voronova.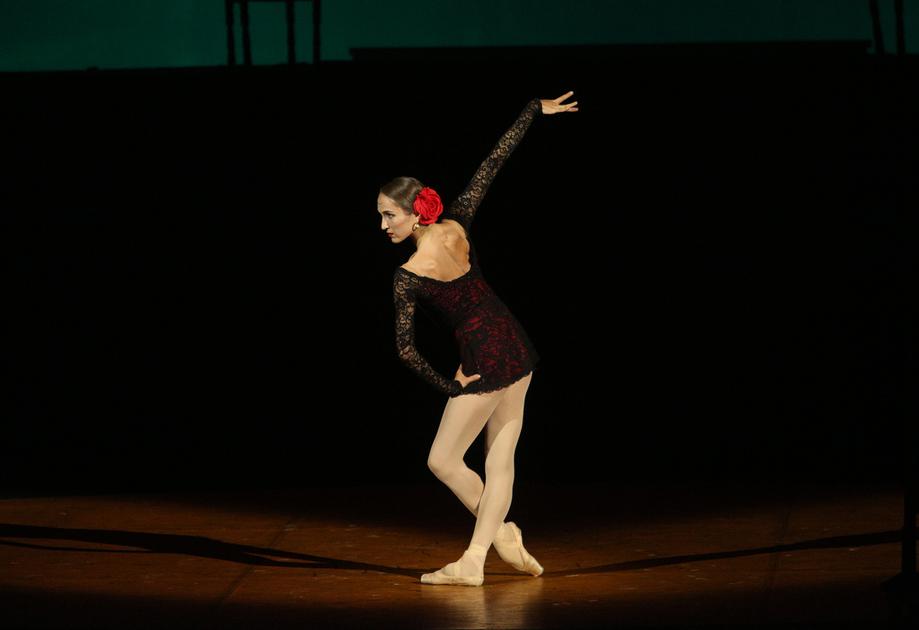 Ekaterina Shipulina as Carmen.
Photo by Elena Fetisova.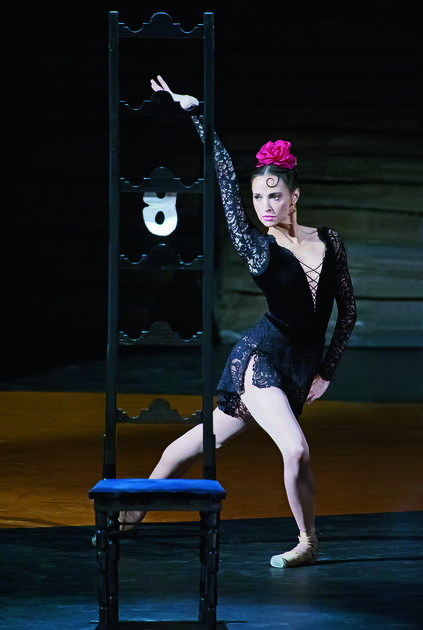 Photo by Mikhail Logvinov.
Cast
Please note that cast is subject to change
Privileged partner of the Bolshoi Theatre —
GUM