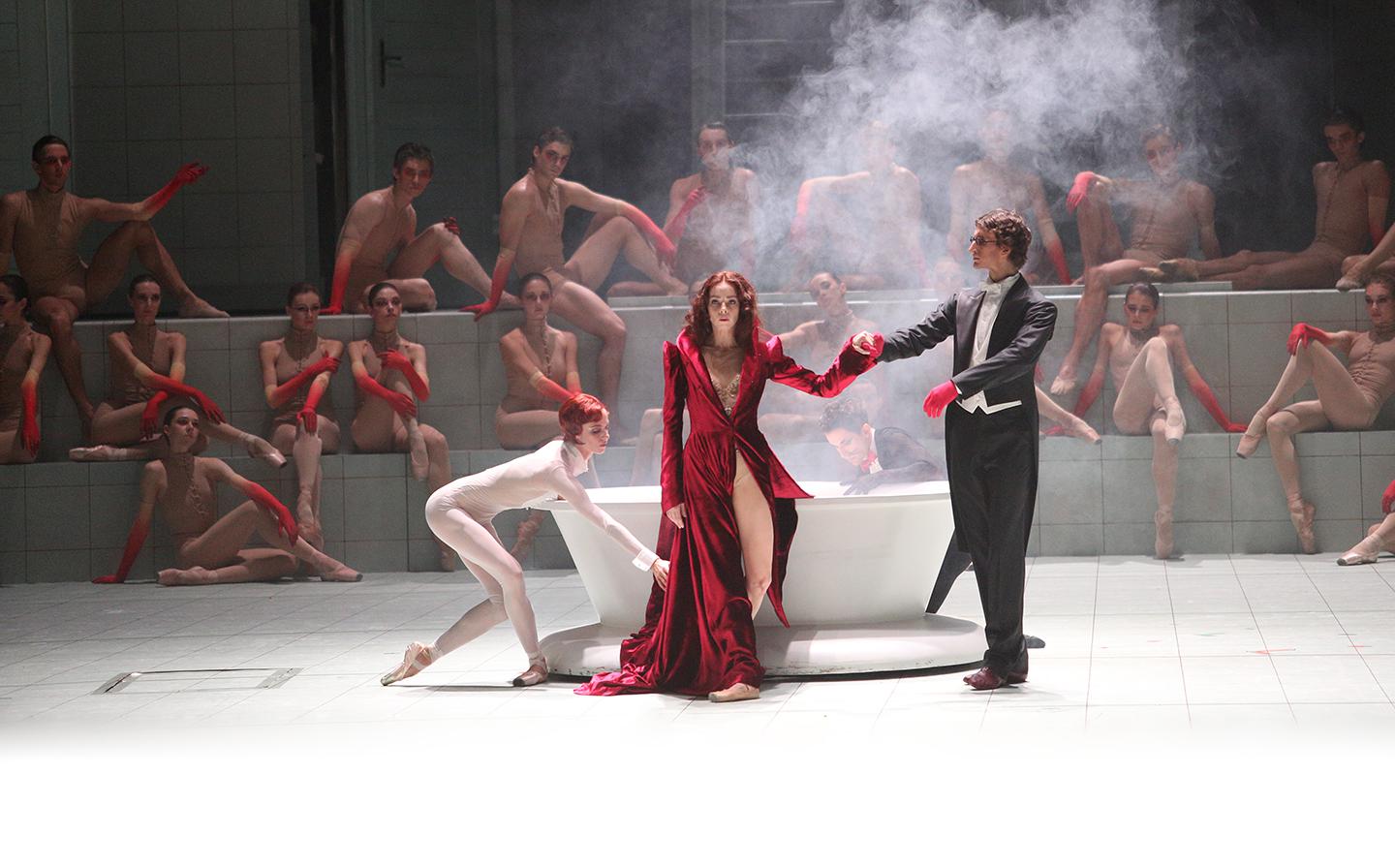 Cast
Please note that cast is subject to change
Synopsis
Act I
The Master is devoured by his work. He makes the image of Pontius Pilate come to life. The Master wakes up to reality. He is in hospital.
At the Patriarch's Ponds Annushka spills the oil. Mikhail Alexandrovich Berlioz and Ivan Bezdomny have a heated argument. An elegantly dressed gentleman appears: Woland himself. He predicts Berlioz's upcoming death. The prophecy is instantly fulfilled: Berlioz gets his head cut off under a tram.
Bezdomny is shocked. He is stalked by a weird pair: Behemoth and Fagot. Trying to shake them off, he gets into a series of awkward situations, but the uninvited companions keep following him everywhere. Terrified, Ivan jumps into a river.
Privileged partner of the Bolshoi Theater —
GUM