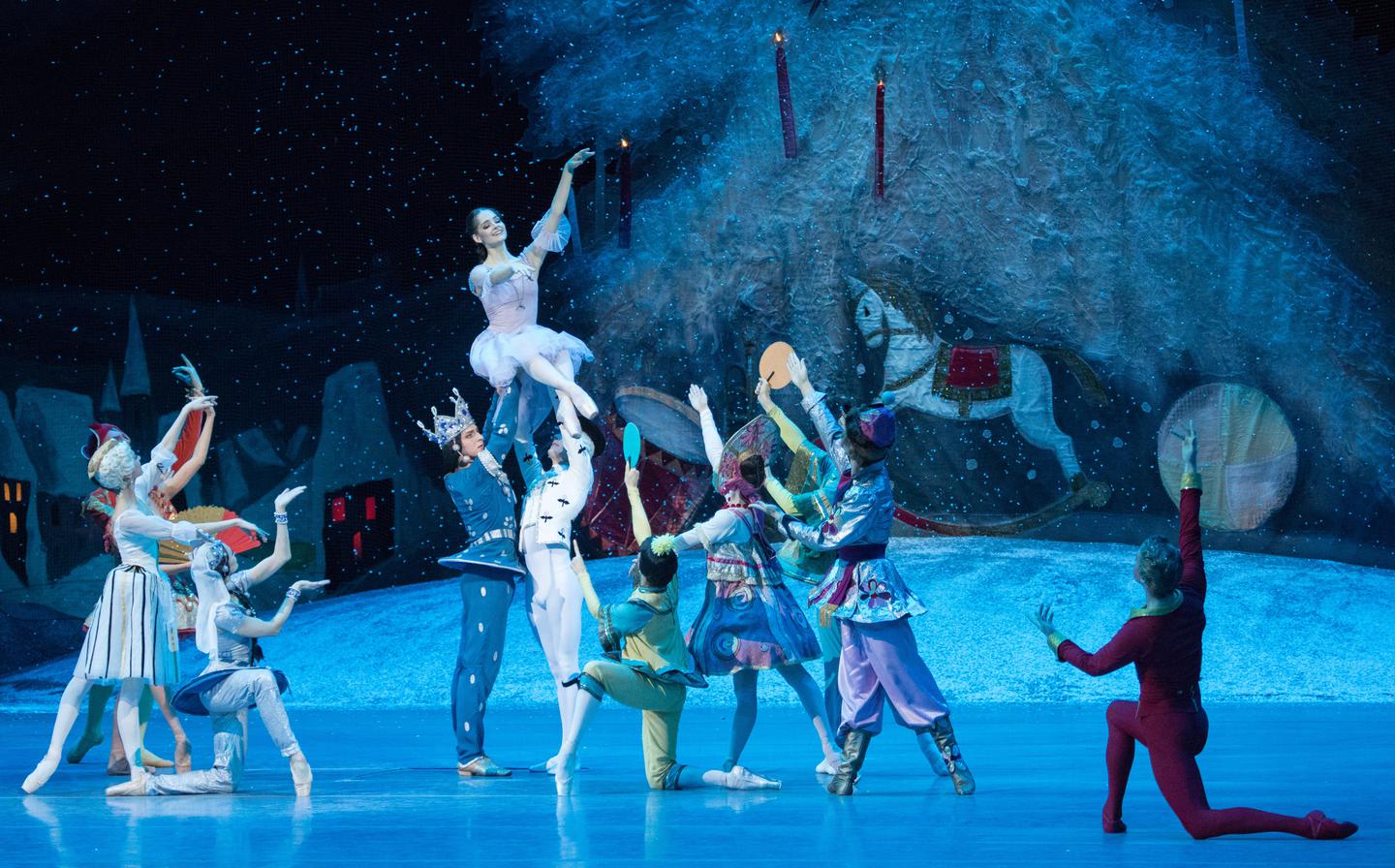 About the performance
The Nutcracker by Pyotr Ilyich Tchaikovsky first saw the footlights at the Mariinsky Theatre on the 6th of December 1892, on the same evening as the opera Iolanta.
The libretto, based on the fairy-tale by Ernst Theodor Amadeus Hoffmann in a loose translation by Alexandre Dumas, was written by Marius Petipa. Director of the Imperial Theatres Ivan Alexandrovich Vsevolozhsky participated in the script development. The composer's brother Modest Tchaikovsky gave the ideas its literary form and the choreography belonged to Lev Ivanov.
In Moscow, the ballet was shown for the first time after the revolution, on the 21st of May 1919. Alexander Gorsky changed the original libretto and rearranged the music. A two-act ballet was turned into a three-act performance. In the second act, the little Clara (called Marie in the fairy-tale) enters a magical winter forest, where Father Christmases and snowflakes who look like Snow Maidens dance, dressed in smart fur coats. In the third act the action was taken to the table, enlarged to a gigantic size, with Christmas decorations and presents.
Premiered on March 12, 1966.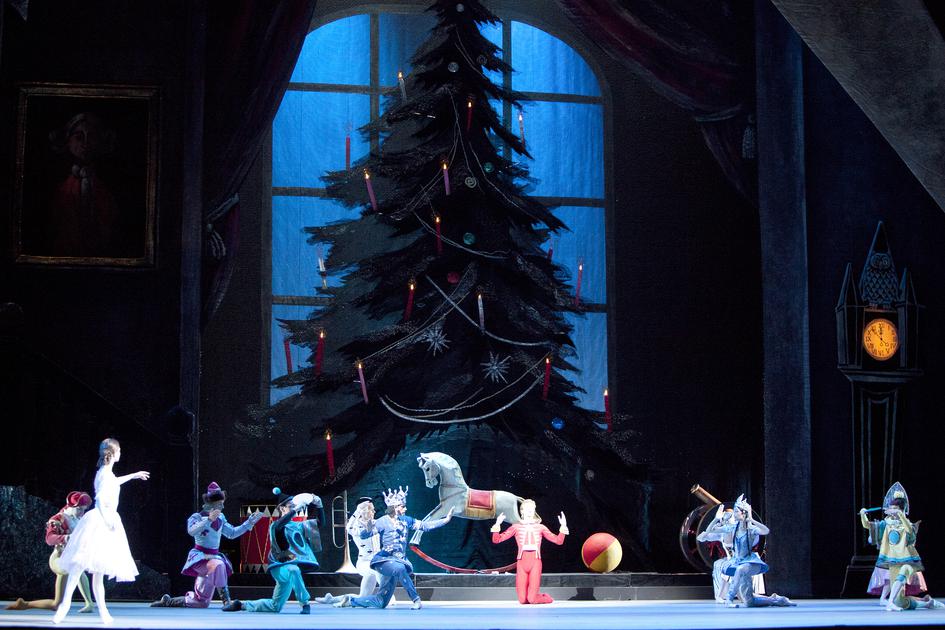 A scene from the performance.
Photo by Damir Yusupov.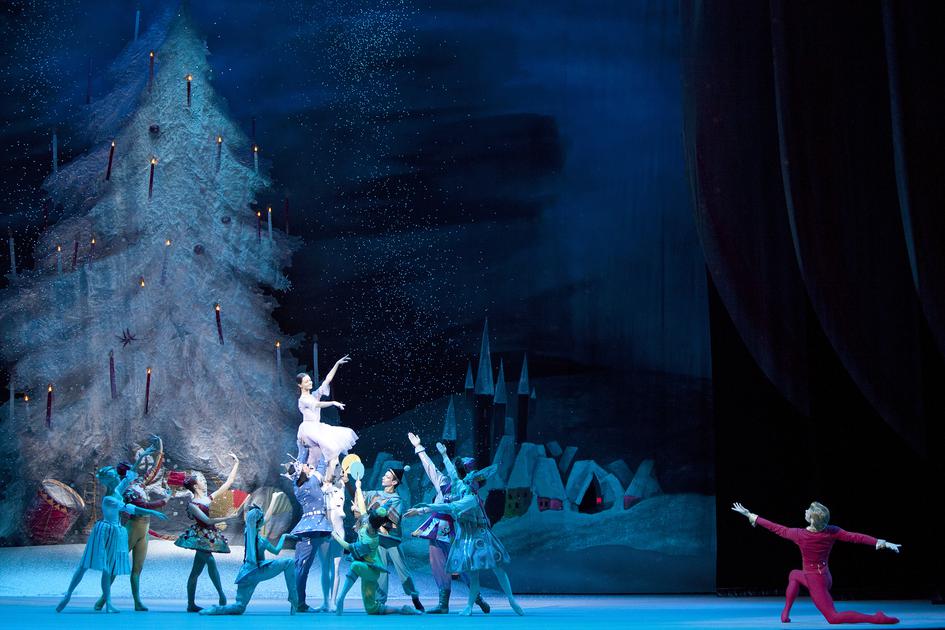 A scene from the performance.
Photo by Damir Yusupov.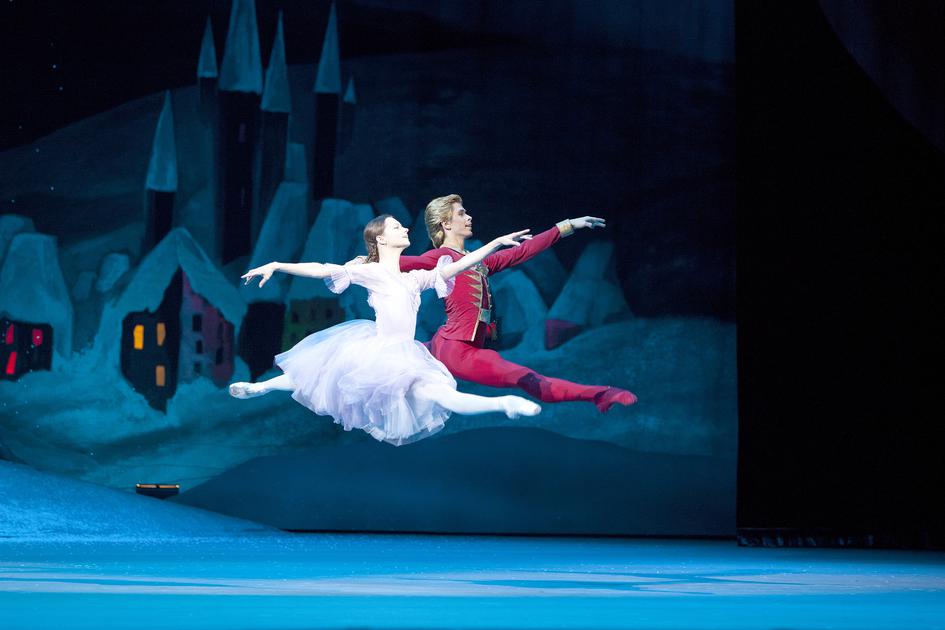 Nina Kaptsova as Marie. Artem Ovcharenko as Nutcracker-Prince.
Photo by Damir Yusupov.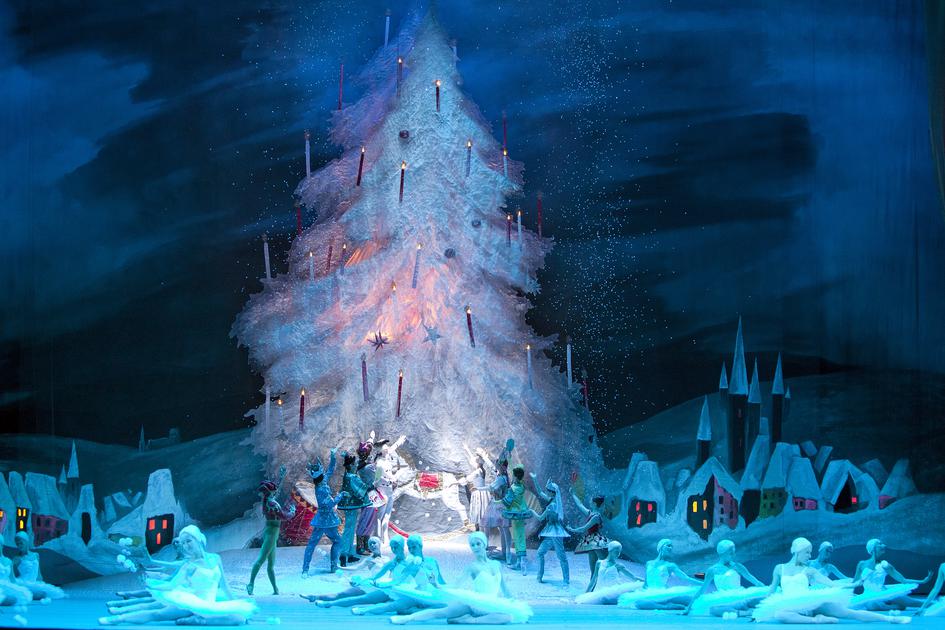 A scene from the performance.
Photo by Damir Yusupov.
Cast
Please note that cast is subject to change
Synopsis
Act I
Guests are gathering for a Christmas party at the Stahlbaum home. Among them are Drosselmeyer, godfather to Marie and Fritz, the Stahlbaums' children. He has brought them a wonderful present: a funny Nutcracker.
The children wait with impatience for when at long last they will be shown the Christmas tree and the presents. The long awaited moment comes: the handsomely adorned Christmas tree is presented tothe assembled company.
Drosselmeyer suddenly appears disguised as a magician: he is not recognized by the children. Their unknown guest's ability to make their toys come alive delights the children but, as everything that is clad in mystery, it involuntarily arouses their fear. In order to calm them down, Drosselmeyer takes off his mask and the chil­dren now recognize their beloved godfather.
Privileged partner of the Bolshoi Theatre —
GUM