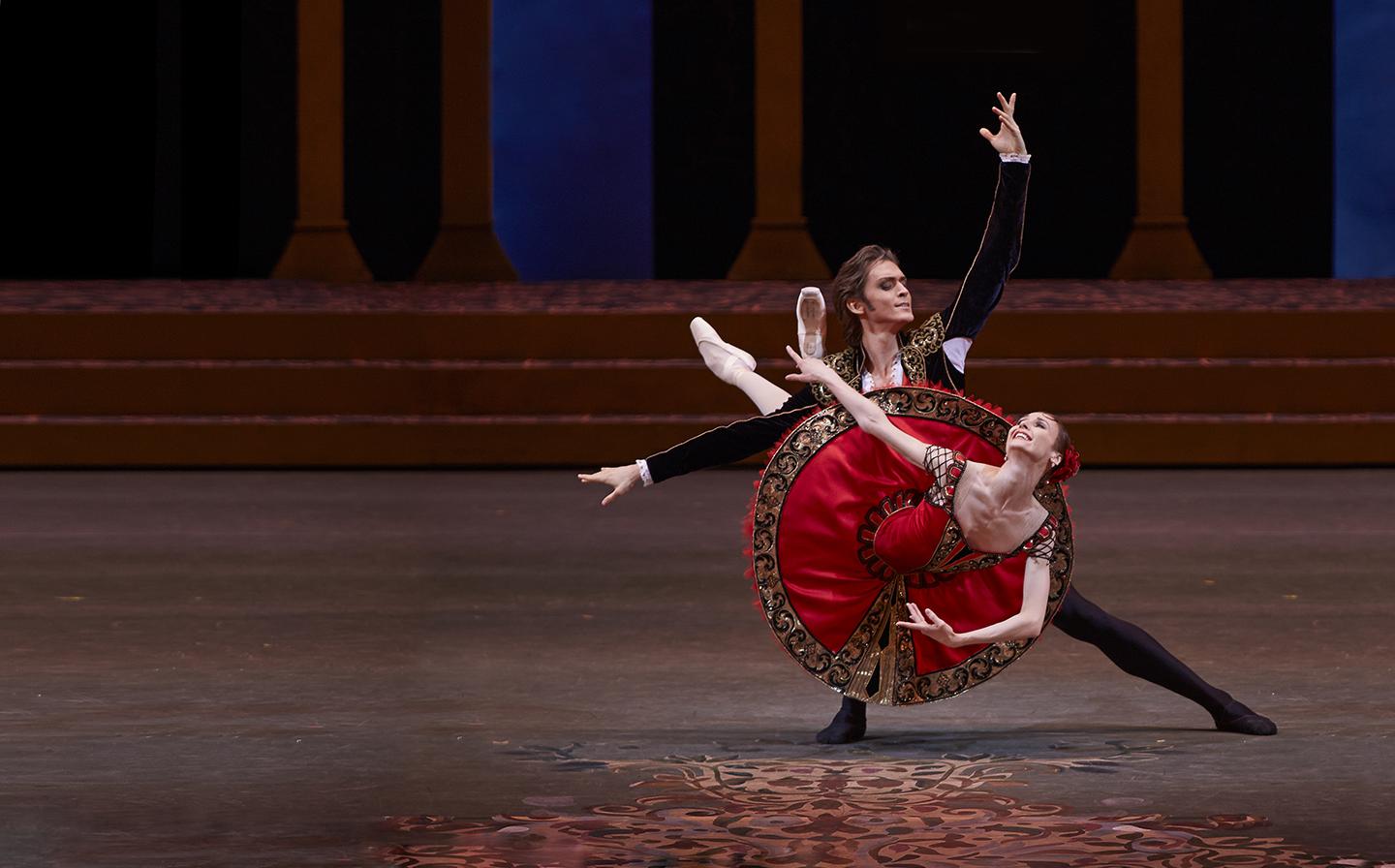 About the performance
Don Quixote is a special performance for Moscow. It is the only great classical ballet that was not transferred from Paris or St Petersburg but originated here. It has experienced numerous transformations and as a result, nowadays there is not much left from the original conception of Marius Petipa and the famous revolutionary production by Alexander Gorsky. However, the gushing joy, bold wrecking of canons, impulsive temperament and the other-worldly complexity of the technique made it the model of the "Moscow" style in ballet.
Premiered on February 2, 2016.
Libretto by Marius Petipa after the novel of the same name by Miguel de Cervantes
Choreography by Marius Petipa and Alexander Gorsky

Use is made in the production of choreography by Rostislav Zakharov (Dance with Guitars and Jig to music by V. Soloviev-Sedoy), by Kasiyan Goleizovsky (Gipsy Dance to music by V. Zhelobinsky), by Anatoly Simachev (Fandango to music by E. Napravnik)

Assistants to Choreographer: Tatiana Rastorgueva, Yuliana Malkhasyants
Executive Designer: Olga Medvedeva
Cast
Please note that cast is subject to change
Synopsis
Prologue
Don Quixote, having read his fill of romances about knights and chivalry, decides to set off on his travels in order to achieve great feats, which willbring glory to his name. As his sword-bearer, he chooses the loyal Sancho Panza, a man of sober outlook who is not prone to dreams.
Privileged partner of the Bolshoi Theatre —
GUM