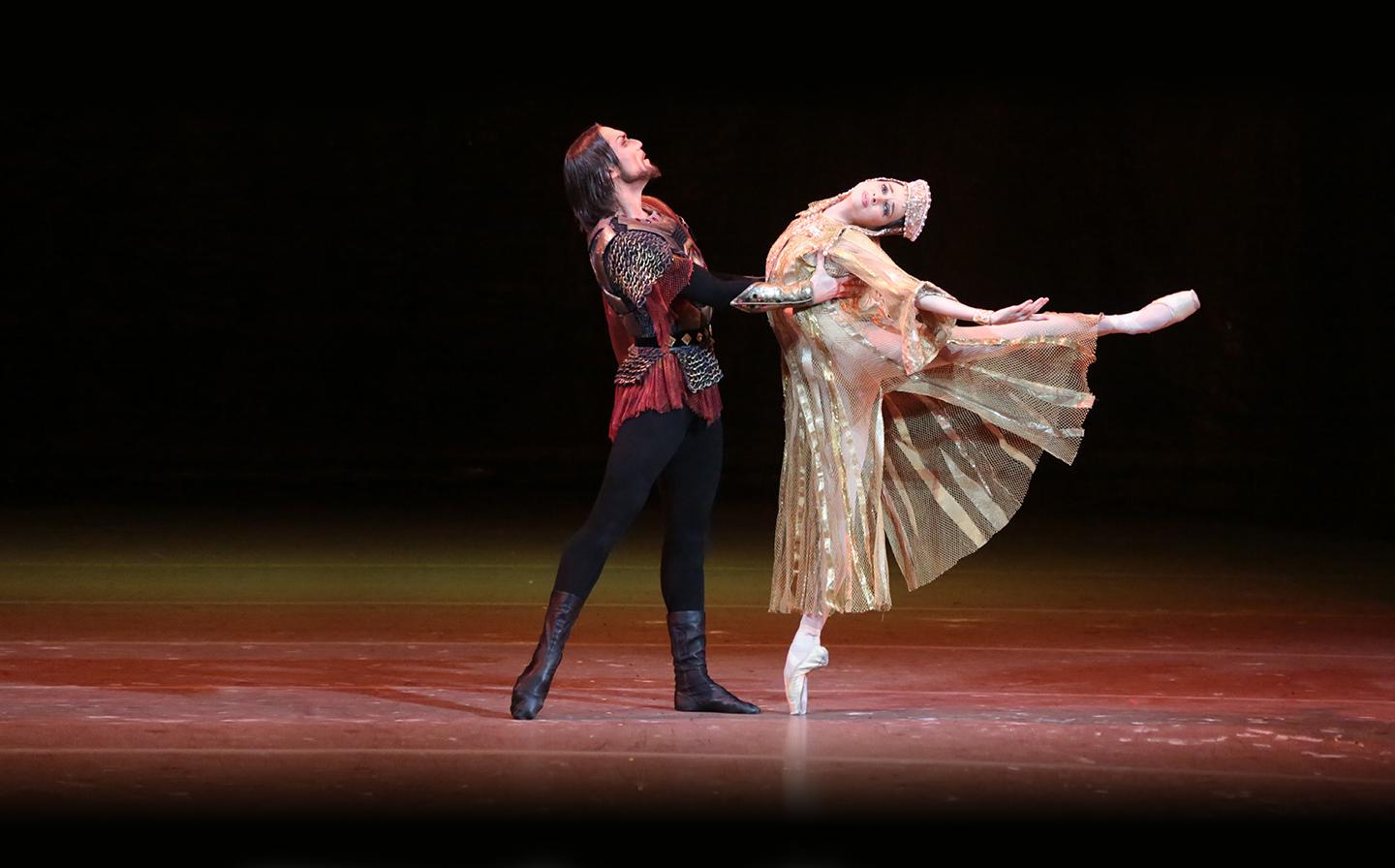 About the performance
The world premiere of the ballet Ivan the Terrible took place at the Bolshoi Theater on 20th of February 1975. Yuri Vladimirov performed as the tsar, Natalia Bessmertnova as Anastasia, and Boris Akimov as Kurbsky. The second cast included Vladimir Vasiliev and Lyudmila Semenyaka. For Yuri Vladimirov, the title role became a milestone, and the part of Tsaritsa Anastasia became one of the most consistent to Natalia Bessmertnova's acting personality and professional talents in her creative biography. The following tsars, which have always included artists, distinguished by technical virtuosity and endowed with acting temperament, – Mikhail Lavrovsky, Alexander Godunov, Irek Mukhamedov, Alexei Fadeyechev, Alexander Vetrov – left a vivid mark on this ballet's history.
The world premiere took place on February 20, 1975 at the Bolshoi Theatre.
Revival — November 8, 2012.
Libretto by Yuri Grigorovich
Designers of scenery revival: Natalia Pavlova, Mikhail Sapozhnikov
Designer of costumes revival: Elena Merkurova
Music: excerpts from music to the film Ivan the Terrible, Russian Overture, cantata Alexander Nevsky, The Third Symphony
Mikhail Chulaki's version and additional music excerpts
Cast
Please note that cast is subject to change
Synopsis
Act I
The bell-ringers proclaim young Ivan IV's accession to the throne.
The boyars are disgruntled by the fact, each claiming to have the ancestry at least as noble as the tsar's.
At the bride show Ivan is to select one of the Boyar daughters as his wife and Tsarina in the future. Eventually, he chooses Anastasia.
Prince Kurbsky is in despair: he is in love with Anastasia, and now he's losing her for ever.
Privileged partner of the Bolshoi Theatre —
GUM