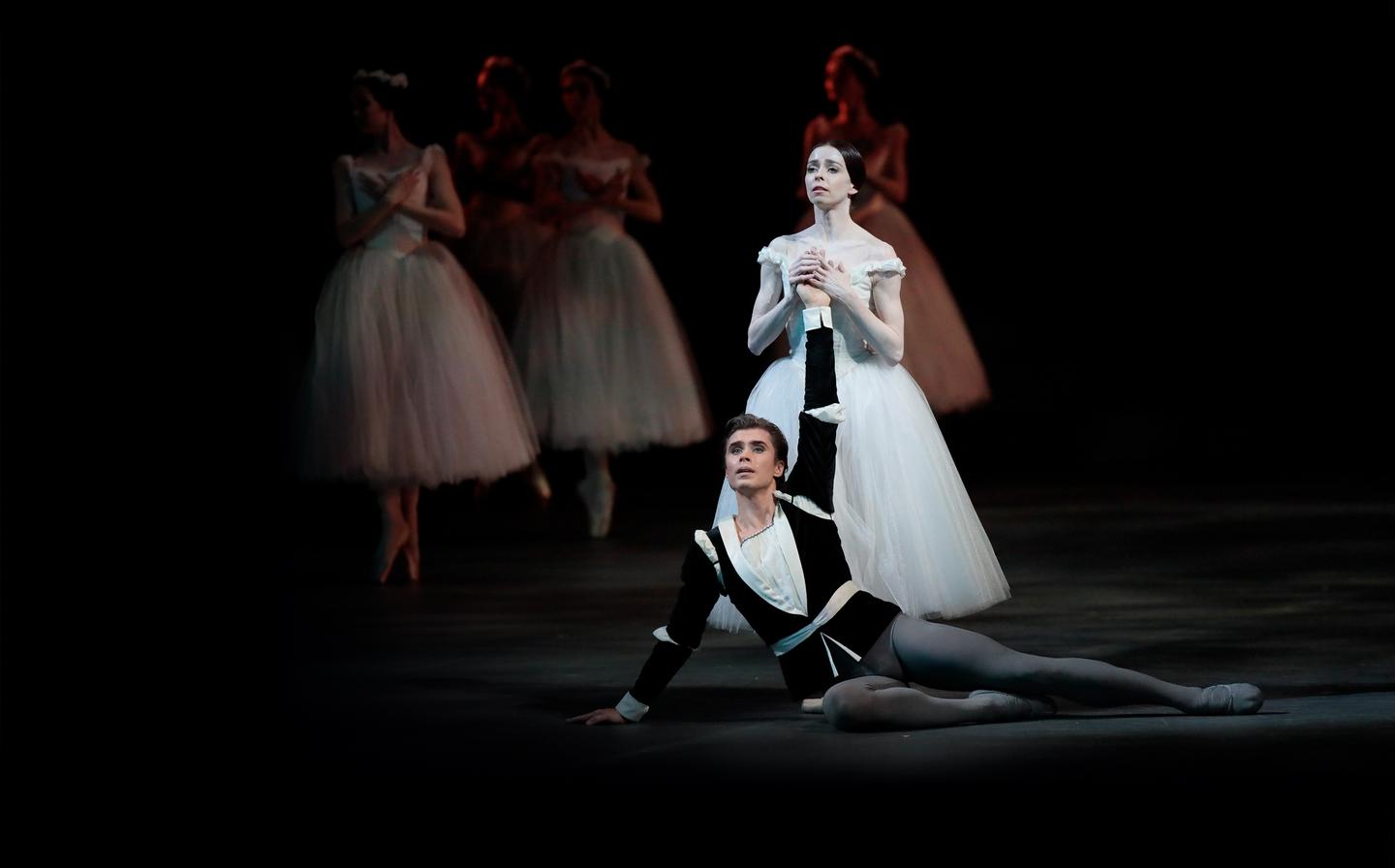 About the performance
Premiered on November 21, 2019.
Synopsis
Act I
Giselle, a peasant girl, is in love with a young peasant called Loys. She is loved by a gamekeeper, who is very jealous on seeing her prefer his rival. In her happiness she dances, in spite of the advice and forebodings of her mother, who reminds her of the legend of the Willis.
The Willis are lovers who died the day before their wedding. They could not sleep in peace in their tombs. A too great love of dancing will not let them rest even after death: every night they get up and have to dance until dawn – and woe be to any one who passes near to their accursed haunts. But Giselle refuses to believe in her mother's presentiments.
Privileged partner of the Bolshoi Theatre —
GUM