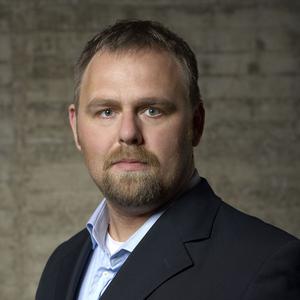 Bass baritone
Oliver
Zwarg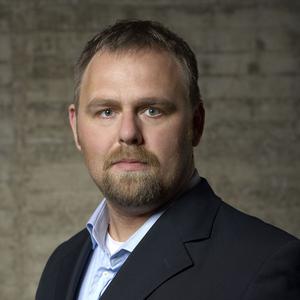 Oliver Zwarg
Oliver Zwarg's active operatic repertoire includes such roles as Strauss' Barak, Jochanaan and Orest, Wagner's Amfortas, Dutchman, Kurwenal, Alberich and notably Hans Sachs, Berg's Wozzeck, Mozart's Figaro, Leporello and Papageno, Verdi's Amonasro, Puccini's Gianni Schicchi and Scarpia and Debussy's Golaud, which in 2007 brought him multiple nominations for the German magazine Opernwelt's Artist of the Year. These will be joined over coming seasons by, among others, Wotan (already sung in concert in 2016) and Iago. When he starred in Franz Schreker's rarely performed Der Schmied von Gent in 2010 at Chemnitz, the Frankfurter Rundschau praised the way "he steered with unstrained precision through the huge title role", while Opernwelt found that "with his robust, beautiful baritone he is a kind of German Bryn Terfel". The CD of the production has appeared at cpo in February 2012. The current season 2020/21 includes his début at the Bolshoi Theatre in Moscow as Jochanaan.
Having trained in Stuttgart, Bremen-born Zwarg enjoys a close relationship with that city's opera house and, within Germany, is also a regular visitor to the opera houses of Cologne (where he had an outstanding success as Alberich, a role he repeated when the company visited the Shanghai Expo is 2010), Berlin (Staatsoper unter den Linden and Komische Oper), Dresden, Munich, Hamburg, Darmstadt and Chemnitz. Internationally, he has appeared at the opera houses of Barcelona, Madrid, Copenhagen, Toulouse, Bordeaux, Strasbourg, Lille, Lausanne and Liège, and at the Amsterdam Concertgebouw, while his festival dates have included Salzburg (Easter and Summer festivals), Lucerne, Edinburgh, Ludwigsburg and the Wiener Festwochen. Beyond his operatic roles, Zwarg commands a concert repertoire that extends from the Renaissance to the present day.
Oliver Zwarg performs with conductors such as Sir Simon Rattle, Daniele Gatti, Marco Armiliato, Lothar Zagrosek, Ingo Metzmacher, Markus Stenz and Paul McCreesh and works with stage directors such as Calixto Bieito, Claus Guth, Michael Hampe, Stefan Herheim, Peter Konwitschny, Nikolaus Lehnhoff, Robert Carsen, Achim Freyer and Jossi Wieler.
Privileged partner of the Bolshoi Theatre —
GUM