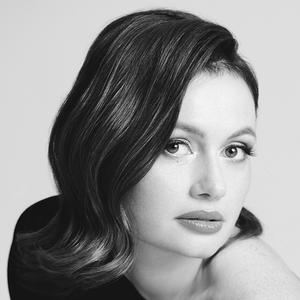 Mezzo-soprano
Tsvetana
Omeltchuk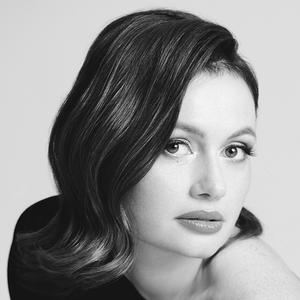 Tsvetana Omeltchuk
Born in Yuzhno-Sakhalinsk. From 2005 to 2007 she was a violinist with the Yuzhno-Sakhalinsk Chamber Orchestra.
From 2013 to 2015 she studied at the Gnesin Musical College (class of Aida Gainanova). In 2017 she received her master's degree at the Gnesin Russian Academy of Music (class of Elena Zelenskaya).
From 2015 to 2018 Tsvetana was a soloist of the Astrakhan State Theatre of Opera and Ballet.
Since 2016 she has been a soloist of the Mariinsky Academy of Young Opera Singers.
Appears at the Grand and Small halls of the St Petersburg Philharmonia.
In 2023 she has debuted at the Bolshoi Theatre as Béatrice (Béatrice et Bénédict).
1st prize in chamber category and special prize "For Artistry and Virtuosity" at the 5th Pavel Lisitsian International Vocal Competition
2017, Vladikavkaz
Diploma and special prize of the Elena Obraztsova Foundation at the 11th Elena Obraztsova International Competition of Young Opera Singers

2017, St Petersburg
Diploma at the 6th Georgy Sviridov International Chamber Singing Competition

2017, Kursk
Privileged partner of the Bolshoi Theatre —
GUM