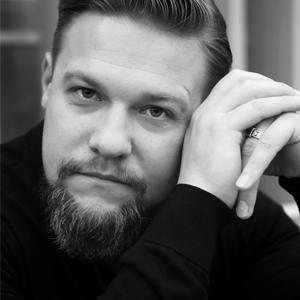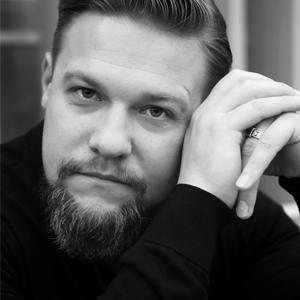 Andrei Serov
Was born in Klin, Moscow Region. Graduated from the Institute of Contemporary Art (class of Valentin Anisimov) in 2001. He was a soloist with the Moscow Regional Philharmonic and the Moscow Music Theatre "Helikon Opera" (2005–2009).
In 2009 while a member of the Mariinsky Academy of Young Singers he made his Mariinsky theatre debut as Shponka (Shponka and His Aunt).
Since 2016 Andrey Serov has been a soloist with the Mariinsky Opera Company.
Under the baton of Valery Gergiev he appeared at the New York Philharmonic (Stravinsky's Renard), at the Konzerthaus in Vienna (Musorgsky's cycle Songs and Dances of Death), at the Moscow Philharmonic (Shchedrin's oratorio Lenin is Amongst Us).
Andrey Serov has featured in Mariinsky Theatre recordings of Stravinsky's Les noces, Massenet's Don Quichotte, Rimsky-Korsakov's The Golden Cockerel.
In 2019 he debuted at the Bolshoi Theatre as Parfyon Rogozhin (Weinberg's The Idiot).
He has toured to France, Denmark, Israel, Germany, Hungary, Italy, South Korea and Estonia.
1st prize at the All-Russian Nadezhda Obukhova Competition
2010, Lipetsk
St Petersburg Theatregoer society the audience award (for the role of Sancho Pança in Don Quichotte).
2010
The Montblanc New Voices award
2012, St Petersburg
Privileged partner of the Bolshoi Theatre —
GUM