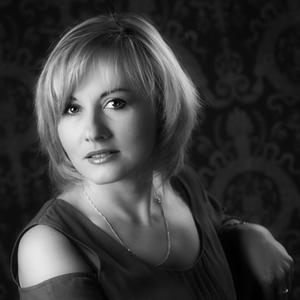 Soprano
Elena
Razgulyaeva
Merited Artist of the Russian Federation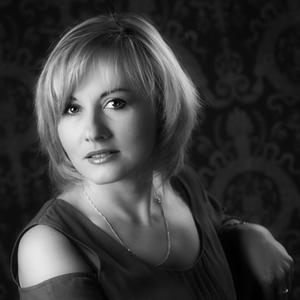 Elena Razgulyaeva
Born in Cherepovets, Vologda Oblast. Graduated from the Cherepovets V. Vereshchagin College of Arts and Crafts, majoring in choral conducting, and the Petrozavodsk A.K. Glazunov State Conservatory, majoring in solo singing (class of Valery Volchkov).
In 2004-2010 she was a soloist of the Rostov Musical Theatre.
In 2010-2019, a soloist with the Astrakhan State Opera and Ballet Theatre. She took part in open air projects of the theatre Russian Operas in the Astrakhan Kremlin.
Since October 2019 she has been a member of the Opera Company of the Primorsky Stage of the Mariinsky Theatre.
Since 2015 she has been performing at the Bolshoi Theatre, debuted as Mimi (La Bohème).
1st prize of the XI International Festival of Spiritual Music Magutny Bozha
Mogilev, 2003
1st prize of the XI All-Russian Bella Voce Singers Competition
Moscow, 2003
Governor's M. Maksakova Prize in the field of the Art of Singing
Astrakhan, 2012
1st prize (solo singing) and 3rd prize (chamber singing) of the XVI International Pietro Argento Music Competition
Bari, Italy, 2013
Merited Artist of the Russian Federation
2018
At the Golden Mask National Theatre Festival she was nominated for Best Actress (due to her parts in Prince Igor, Madama Butterfly, The Queen of Spades and La damnation de Faust), in 2016, for National Opera Award Onegin (La damnation de Faust, Iolanta, The Legend of the Invisible City of Kitezh and the Maiden Fevroniya)
Privileged partner of the Bolshoi Theatre —
GUM