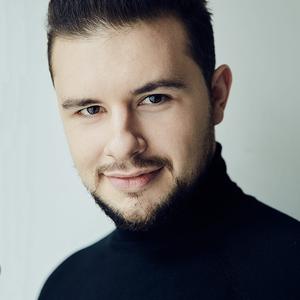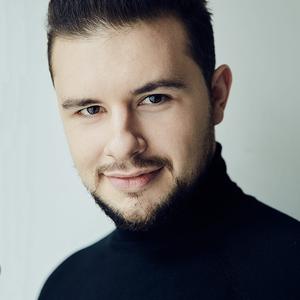 Pavel Petrov
Pavel Petrov studied classical singing at the Belarus State Academy of Music in Minsk. In 2012 he joined the National Academic Bolshoi Opera and Ballet Theatre of the Republic of Belarus.
In season 2016-17 he was accepted into the troupe of the Oper Graz (Austria). He has also appeared in productions of Royal Opera House Covent Garden, Lyric Opera of Chicago, Wiener Staatsoper, Opernhaus Zürich, Opera Australia in Melbourne, National Opera of Chile in Santiago, Latvian National Opera, Opernhaus Kiel and Bucharest National Opera, as well as Salzburger Festspiele, Bregenzer Festspiele, Arena di Verona.
In 2021 he made Bolshoi Theatre debut as Lensky in Eugene Onegin.
1st Prize and the Placido Domingo Ferrer Prize of Zarzuela of Operalia, The World Opera Competition
2018, Lisbon
1st prize at the II International Maria Bieșu Singing Competition
2013, Kishinev
2nd prize at the VIII International Stanisław Moniuszko Vocal Competition
2013,
3rd prize at the II Stanislaw Moniuszko Open Competition 'Ubelska Swallow'
2014, Minsk 
Golden medal at the XIII Open Youth Delphic Games, Academic Singing category
2014, Volgograd
2nd prize at the Muslim Magomaev International Vocalists Contest
2014, Moscow
2nd prize at the Competizione dell'Opera International Singing Competition
2014, Tashkent, Uzbekistan
2nd prize at 'Le Gran Prix del'Opera' International Opera Competition
2016, Bucharest
2nd prize and 'Best Tenor' Special Prize at the XXIII Ferruccio Tagliavini International Vocal Competition
2017, Deutschlandsberg, Austria
Prize-winner at the 'Prix Shimizu' Tenor Competition
2018, Bratislava
3rd prize and Special Prize at the International Hans Gabor Vocal Competition 'Belvedere'
2018, Latvia
The Vladimir Spivakov International Charity Foundation Scholarship
Privileged partner of the Bolshoi Theatre —
GUM