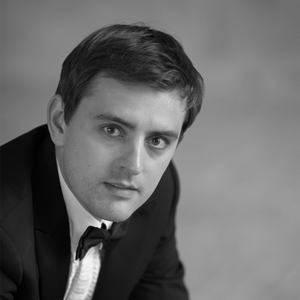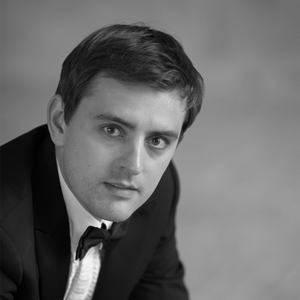 Alexei Neklyudov
Graduated from the Gnessin State Musical College (Svetlana Nesterenko's class) in 2009 and entered the Popov Choral Academy (Svetlana Nesterenko's class).
In 2013, Alexei Neklyudov joined the Kolobov Novaya Opera Theatre of Moscow.

In 2014, debuted in Cosi fan tutte production at the Bolshoi Theatre, singing the role of Ferrando.

Performed at the Komische Opera Berlin, Zürich Opera, Deutsche Oper am Rhein (Duisburg), Theater St Gallen, Badisches Staatstheater Karlsruhe. He also took part in such festivals as the Vladimir Spivakov Classical Music Festival in Colmar (France), Bregenz Festival, The Cherry Orchard, Vladimir Spivakov invites…, Musical Festival of Vasily Laduk 'Opera Live' and others.

1st Prize at the Pirogov Open Competition for Young Singers
2007
2nd Prize and Hope Prize of the 'Bella Voce' International Student Competition
2007
1st Prize at the Contemporary Arts and Education International Festival
2007
2nd Prize at the 'Hope, Talents, Masters' International Competition
2008, Bulgaria
Diploma of the Delphic Games
2008, Novosibirsk
2nd Prize of the Delphic Games
2008, Minsk
Grant of the National Philharmonic of Russia
2012
Muslim Magomayev Foundation Scholarship
2013
Privileged partner of the Bolshoi Theatre —
GUM