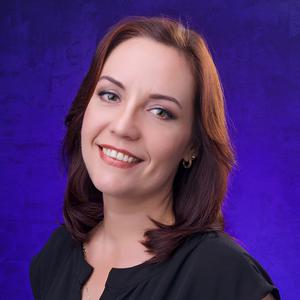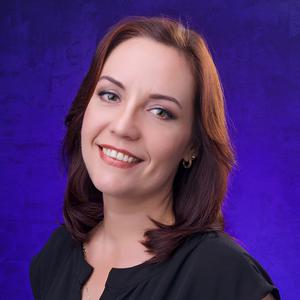 Nadezhda Pavlova
Nadezhda Pavlova graduated from the Petrozavodsk State Glazunov Conservatoire in 2006, and finished her postgraduate course there in 2011.
In 2006-2012 she became a soloist with the Republic of Karelia Musical Teatre.
In the season 2012/2013, she joined the Perm State P.I.Tchaikovsky Opera and Ballet Theatre, and debuted there as Marfa (The Tsar's Bride by Rimski-Korsakov). Her repertoire also includes the parts of Zerbinetta (Ariadne auf Naxos by R. Strauss), Donna Anna (Don Giovanni by Mozart), Olympia (Les contes d'Hoffmann by Offenbach), Frasquita (Carmen by Bizet), Louisa (Betrothal in a Monastery by Prokofiev), The Fairy (Cinderella by Massenet), Adele (Die Fledermaus by J. Strauss), Marta (The Passenger by Weinberg), Constance (Dialogues des Carmélites by Poulenc).
In January 2013 Nadezhda Pavlova was invited to sing Violetta (La Traviata) at the Latvian National Opera, and in 2016 with a great success performed this role in Robert Wilson's production of La Traviata at the Perm Opera (conductor Teodor Currentzis).
Since 2017 Nadezhda Pavlova has been a guest soloist with the Bolshoi Theatre of Belarus, where appeared as Marfa in The Tsar's Bride.
At the stage of Stanislavsky and Nemirovich-Danchenko Moscow Music Theatre she performed the leading roles in Lucia di Lammermoor (title part) and Les Contes d'Hoffmann (Olympia).
At the Bolshoi Theatre performed the part of Cunegonde in the premiere performances of the operetta Candide by Bernstein (theatrical concert performance, conductor Tugan Sokhiev, 2018). In 2020 she took part in the premiere performances of Sadko singing the role of Volkhova (conductor Timur Zangiev, director Dmitri Tcherniakov).
The Golden Mask National Theatre Award for the title role in La Traviata (Perm Opera)
2017
Merited Artist of the Russian Federation
2018
Gran-prix at the Minsk International Christmas Singing Competition
2015
the Moscow Music Critics Association Award for La Traviata at the Perm Opera (along with Robert Wilson and Teodor Currentzis)
2016
Twice winner of the highest theatrical prize of the Republic of Karelia Onego Mask (Petrozavodsk)
Privileged partner of the Bolshoi Theatre —
GUM