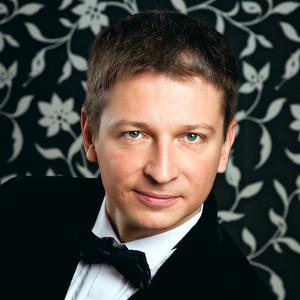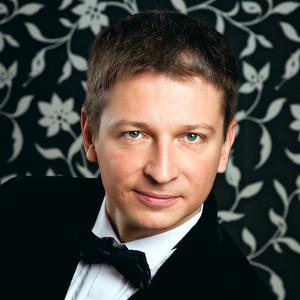 Pyotr Migunov
Born in Leningrad. Having completed his studies (choir conducting) at the Glinka Choral College, he entered the vocal department of the Saint-Petersburg Rimsky-Korsakov State Conservatoire (Valery Lebedev's class). He completed his studies at the Conservatoire in 1999 and in 2002 — he completed a post graduate course there (Professor Nikolai Okhotnikov's class).
In 1993, he joined the State Academic Choral Capella of Saint-Petersburg as soloist. With the Capella he has sung the solo parts in the Requiems of Verdi and Mozart, Beethoven's Symphony No.9, Johann-Sebastian Bach's Mass in B Minor, Rachmaninov's cantata The Bells, Stravinsky's Les Noces and other works.

He has appeared in the USA, Holland, Belgium, Switzerland, Germany, France, Spain, Portugal, Poland, Slovenia, Horvatia, Yugoslavia, Greece, South Korea, Japan.
In 2000, he made his debut at New York's Carnegie Hall and the Lincoln Centre, and in 2003 — at the Concertgebouw (Amsterdam).
In 2019 he appeared with the Mikhailovsky Theatre in a new production of Aida (Pharaon).
Has CD recordings.
In 2003, he made his debut at the Bolshoi Theatre.

1st prize at the Sviridov international competition
2004, Kursk
Merited Artist of the Russian Federation
2005
1st prize at the 5th International competition of young performers
1997, Tokyo
Diploma at the 5th international competition of young performers
1997, Krakow
Special prize at the 7th international Mozart competition
1999, Salzburg
Giuseppe Verdi international competition (Busseto, diploma, 1999)
Diploma and special prize at the 2nd Yelena Obraztsova international competition for young opera singers
2001, Saint-Petersburg
2nd prize and special award at the 21st International Glinka Competition
2005, Chelyabinsk
Privileged partner of the Bolshoi Theatre —
GUM