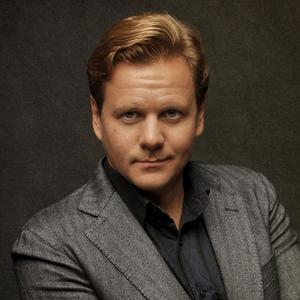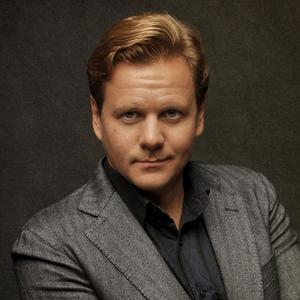 Alexey Markov
Alexei Markov was born in Vyborg.
In 2001 he joined the Mariinsky Academy of Young Opera Singers.
Soloist with the Mariinsky Opera since 2008. Has regularly appeared at the Mariinsky Theatre since 2006 in the lead baritone repertoire.
In addition, he performs frequently at the как Teatro alla Scala in Milan, Metropolitan Opera in New York, Royal Opera House Covent Garden, Dutch National Opera in Amsterdam, Opernhaus Zürich, Grand Théâtre de Genève, Bayerische Staatsoper in München, Wiener Staatsoper, Semperoper Dresden to name a few.
He has also appeared in productions of Festival d'Aix-en-Provence, Salzburg Festival, Festspielhaus in Baden-Baden, La Coruña Festival (Spain), Holland Festival (Amsterdam), toured to Rotterdam, Mikkeli (Finland), Edinburgh, Eilat and many others.
In 2017 he made Bolshoi Theatre debut as Giorgio Germont (La Traviata).
1st prize at the International Rimsky-Korsakov Young Opera Singers' Competition
2004, St Petersburg
1st prize at the International Elena Obraztsova Young Opera Singers' Competition
2005, St Petersburg
1st prize at the International Stanisław Moniuszko Vocalists' Competition
2007, Warsaw
Prizewinner of the Pavel Lisitsian International Competition
2003, Vladikavkaz
2nd prize at the All-Russian Nadezhda Obukhova Competition
2005, Lipetsk
2nd prize at the 'Competizione dell'Opera' International Singing Contest of Italian Opera
2006, Dresden
Russia's Golden Mask National Theatre Prize for the role of Ivan Karamazov in The Brothers Karamazov production ("Best Male Role in Opera")
2009
'Golden Sofit' St Petersburg Theatre Prize for the role of Robert Iolanta production ("Best Male Role in Musical Theatre")
2009
The Montblanc New Voices Award
2009, St Petersburg
Privileged partner of the Bolshoi Theatre —
GUM