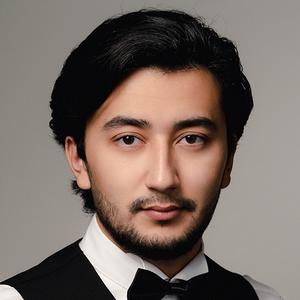 Bolshoi Theatre Young Opera Program Artist (Bass)
Zhasur
Khaidarov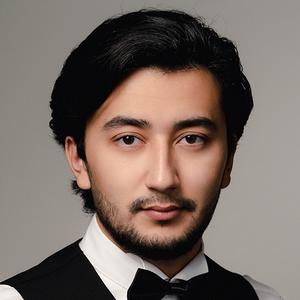 Zhasur Khaidarov
Born in Namangan, Republic of Uzbekistan.
Graduated from the Republican Uspenski Special Music College in academic vocal (class of A. Aleksandrova). Since 2019 – has been a student at the Gnessin Russian Academy of Music (class of Alexey Mochalov).
In 2021 graduated from the Young Artist Programme of the Moscow Theatre Helikon Opera (vocal class of Mikhail Nikanorov). Performed in productions and concerts on the stage of Helikon Opera.
Participated in master classes by Ildar Abdrazakov, Sergei Leiferkus, Dmitry Vdovin, Lorenzo Bavaia, Ekaterina Semenchuk, Ramón Vargas, Barbara Frittoli, Plácido Domingo, Marina Meshcheryakova, Khibla Gerzmava, Dmitry Bertman and Georgy Isaakyan.
Since September 2022 — has been an artist with the Young Artists Opera Programme of the Bolshoi Theatre.
Debuted on the stage of the Bolshoi Theatre as Flemish deputy/ Flemish deputies (Don Carlo).
1st award of the International Competition of Young Performers of Russian Romance Romanciada
2021, Moscow
2nd award of the International Ivanov Competition of Vocalists
2021, Tver
1st award if the International Igor Stravinsky Competition
2022, St Petersburg
3rd award of the All-Russian Nadezhda Obukhova Competition of Young Vocalists
2022, Lipetsk
Privileged partner of the Bolshoi Theatre —
GUM