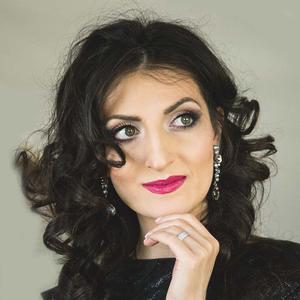 Mezzo-soprano
Gayane
Babajanyan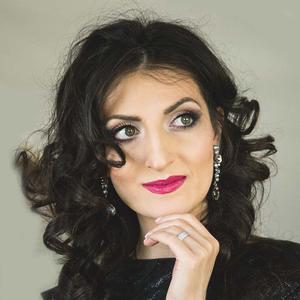 Gayane Babajanyan
Graduated from the Vasily Safonov Stavropol Regional Music College in 2010. In 2015 — from the Rimsky-Korsakov St. Petersburg State Conservatory. In 2016-2017 she underwent a traineeship at the Mariinsky Academy of Young Opera Singers. Has performed in many concerts of Academy.
Since 2017, Gayane Babajanyan has been a soloist of the Kolobov Novaya Opera Theatre of Moscow. Her repertoire includes the following roles: Rosina (Il barbiere di Siviglia), Stéphano (Romeo et Juliette by Gounod), Siébel (Faust by Gounod), Bersi (Andrea Chénier by Giordano, in concert performance), Hänsel (Hänsel und Gretel by Humperdink), Mother Sparrow (Podgaits's Barankin, be a sport!), Gypsy (Boyarsky's Pushkin). In April 2018 she performed the title role in the company premiere performance of The Rape of Lucretia.
In 2019 she made her debut at the Bolshoi Theatre as Sorceress/ Spirit in the new production of Purcell's Dido and Aeneas.
1st prize at the II International Vocal Competition "Angelo Loforese" (Milan)
2018
Onegin National Opera Award in the "Debut" nomination (for Lucretia in Britten's Rape of Lucretia at the Novaya Opera
2019
1st prize at the I International Music Competition "Heirs of Orpheus" (Bulgaria)
2013
1st prize at the "Inventus Canti" International Competition (Slovakia)
2015
1st prize at the XXI International Competition for Russian Romans Performance "Romansiada" (Moscow)
2017
Grand prix at the III International Vocal Competition "Star Rapsody" (St. Petersburg)
2017
Privileged partner of the Bolshoi Theatre —
GUM