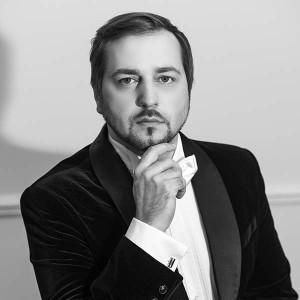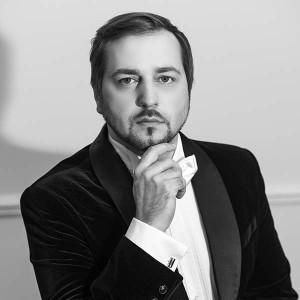 Oleg Fedonenko
Graduated from the Krasnoyarsk State University (department of economics) in 2009, Ivanov-Radkevich College of Arts Krasnoyarsk (acting arts) in 2012, and Dmitri Hvorostovsky Siberian State Institute of Arts (vocal class by L. Marzoeva) in 2016.
From 2016 – 2017 Oleg Fedonenko appeared with the Tsaritsynskaya Opera, Volgograd. In 2017 he became a soloist with the Nizhny Novgorod State Academic Opera and Ballet Theatre.
He has appeared in concert programs with St Petersburg Symphony Orchestra, Symphony Orchestra of the Ministry of Defense of the Russia, State Academic Russian Folk Ensemble "Russia" at the Big Hall of the Moscow Conservatoire, St Petersburg State Academic Capella, Moscow International House of Music and other venues.
In 2022 he debuted at the Bolshoi Theatre as Count Almaviva in Le nozze di Figaro.
1st prize at the 'Romansiade Without Borders' International Competition
2017, Moscow
1st prize at the Georg Ots International Music Competition Festival (operetta category)
2019, St Petersburg
'Creative Success' Award (for performing the role of Almaviva in Le Nozze di Figaro)
2021, Nizhny Novgorod
Privileged partner of the Bolshoi Theatre —
GUM