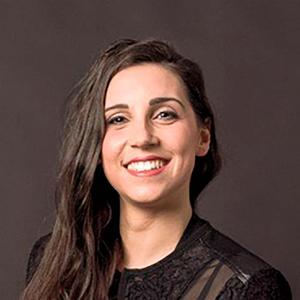 Mezzo-soprano
Cecilia
Molinari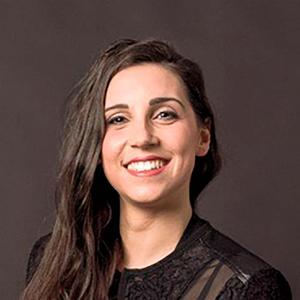 Cecilia Molinari
Italian Mezzo-soprano Cecilia Molinari is the winner of the Bel Canto Prize "Rossini in Wildbad" and the Special prize "Pavarotti Giovani" at International Competion "Marcello Viotti" in Vercelli. She earns highest honours degree both in Flute and vocal performance and she made her operatic debut as Zaida in Il turco in Italia at Teatro Comunale di Treviso and at Teatro Comunale di Ferrara.
Cecilia Molinari has quickly established as one of the most refined Rossini and belcanto interpreter of the young generation.
In 2015, she has been selected as a member of the Accademia Rossiniana at Rossini Opera Festival in Pesaro under the guidance of M° Zedda and she debuted the role of Marchesa Melibea in Il viaggio a Reims.
In that same year, she made her role debut as Rosina in Il barbiere di Siviglia at Teatro Rossini in Pesaro under the baton of Alberto Zedda, during the celebrations of Rossini. She has also sung as soloist in Rossini's Petite Messe Solennelle at Festival Terras Sem Sombras under Maestro Zedda and in Rossini's Stabat Mater at Gran Teatro Nacional de Lima. In August 2016 she returned at Rossini Opera Festival di Pesaro as Zaida in a new production of Il turco in Italia under the baton of M° Scappucci and signed by Davide Livermore and in Gala Concert with Juan Diego Florez.
The following season she made her debut as Meg Page next to Bryn Terfel in a new production of Falstaff conducted by Alberto Zedda in La Coruña (Spain) and then Adelson e Salvini by Bellini (Nelly) at Teatro Pergolesi in Jesi, Rosina in Il Barbiere di Siviglia at Teatro Verdi in Trieste, Zaida in Il turco in Italia in Bergen, Marchesa Melibea in Il Viaggio a Reims at Teatro dell'Opera in Rome under the baton of Stefano Montanari (new production by Damiano Michieletto), Ismène in Le siège de Corinthe at Rossini Opera Festival and she has been guest at Royal Opera House in Muscat in in the tournee of ROF with L'occasione fa il ladro by Rossini.
Moreover, she has made her role debut as Angelina in La Cenerentola in the "Circuito OperaLombardia".
Recent plans include also other important role and company debuts: Rossini's Petite Messe Solennelle at the Auditorio de Madrid, La Morte di Orfeo by Landi at Nederlandse Opera in Amsterdam, Mozart Requiem and Annio in La Clemenza di Tito at Vlamsee Opera and at Opéra Royal de Wallonie, Rossini's Tancredi (title role) at Teatro Petruzzelli in Bari, Rosina in Il barbiere di Siviglia at Teatro Comunale di Bologna and at the National Centre of the Performing Arts (NCPA) in Beijing.
In October, 2019 debuted at the Bolshoi Theatre as Marchesa Melibea in Rossini's Il Viaggio a Reims.
Privileged partner of the Bolshoi Theatre —
GUM