Ru
Menu
Sign in
Address:
Teatralnaya sq., 1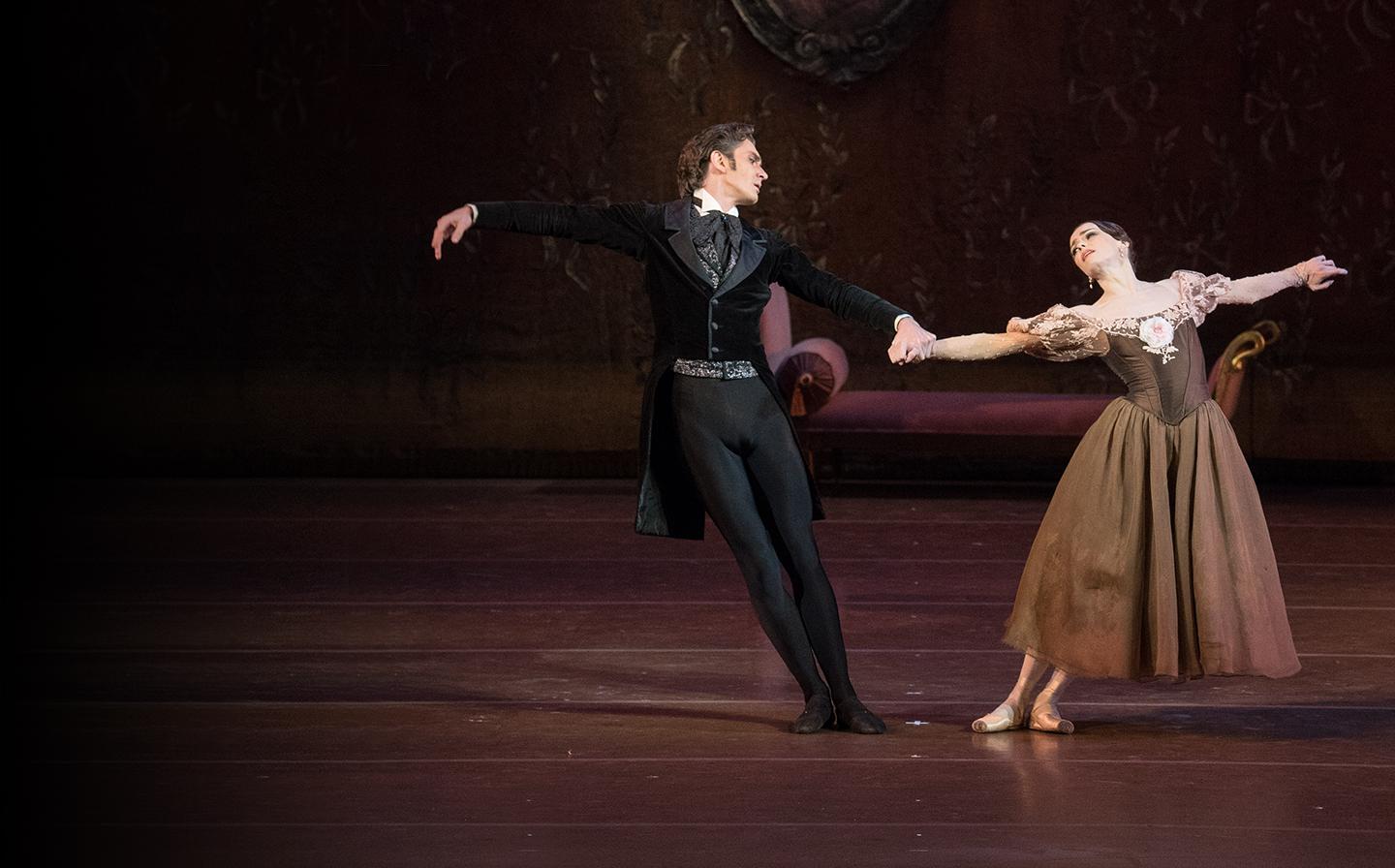 About the performance
The premiere of the ballet Onegin took place in Stuttgart on the 13th of April 1965. It was one of those full-length ballets, based on the plots from classical literature, which brought fame to choreographer John Cranko and the Stuttgart Ballet troupe, that he had headed in1961. The main parts at the premiere were performed by Ray Barra (Onegin), Marcia Haydée (Tatiana), Egon Madsen (Lensky) and Ana Cardus (Olga). Out of this 'quartet' of talents, it was Marcia Haydée who became most famous: an impressive international career and universal popularity awaited her. A muse of John Cranko, she became the first performer of many iconic roles in his ballets. Amongst them is the image of Tatiana, created by her, and having been an actress as well as an outstanding ballerina, she enriched her part with a significant dramatic depth.

Premiered at the Bolshoi Theatre on July 12, 2013.

Cast
Please note that cast is subject to change
Synopsis
Act I
Scene 1
Madame Larina's Garden
Madame Larina, Olga and the nurse are finishing the party dresses and gossiping about Tatiana's upcoming birthday festivities. Madame Larina speculates on the future and reminisces about her own lost beauty and youth.
Lensky, a young poet engaged to Olga, arrives with a friend from St. Petersburg. He introduces Onegin, who, bored with the city, has come to see if the country can offer him any distraction. Tatiana, full of youthful and romantic fantasies, falls in love with the elegant stranger, so different from the country people she knows. Onegin, on the other hand, sees in Tatiana only a naive country girl who reads too many romantic novels.
Privileged partner of the Bolshoi Theater —
GUM