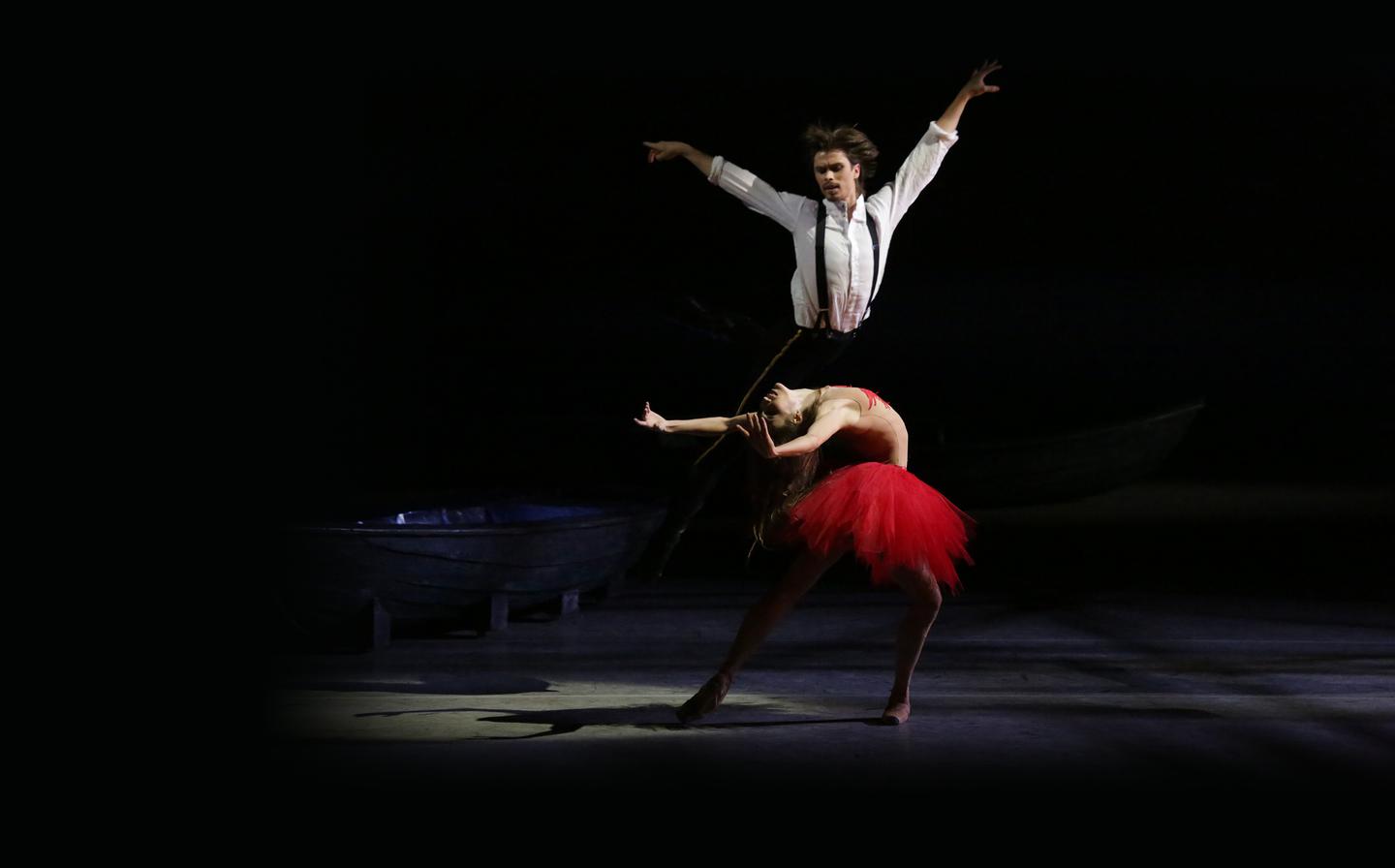 About the performance
The world premiere of the ballet A Hero of Our Time was held on the 22nd of July 2015 at the Bolshoi Theatre. Being released soon after the celebration of the two-hundred-year anniversary of the birth of Mikhail Lermontov, it realised one of the greatest novels of Russian literature through the medium of choreography. That event marked the return to the tradition of a large-scale narrative ballet, a cornerstone for Soviet ballet. For many decades, the Bolshoi has been a world symbol of large multiple act ballets with a serious literary basis, developed dramaturgy, specially created music, complex sets and hundreds of costumes.
The world premiere took place on 22 July 2015.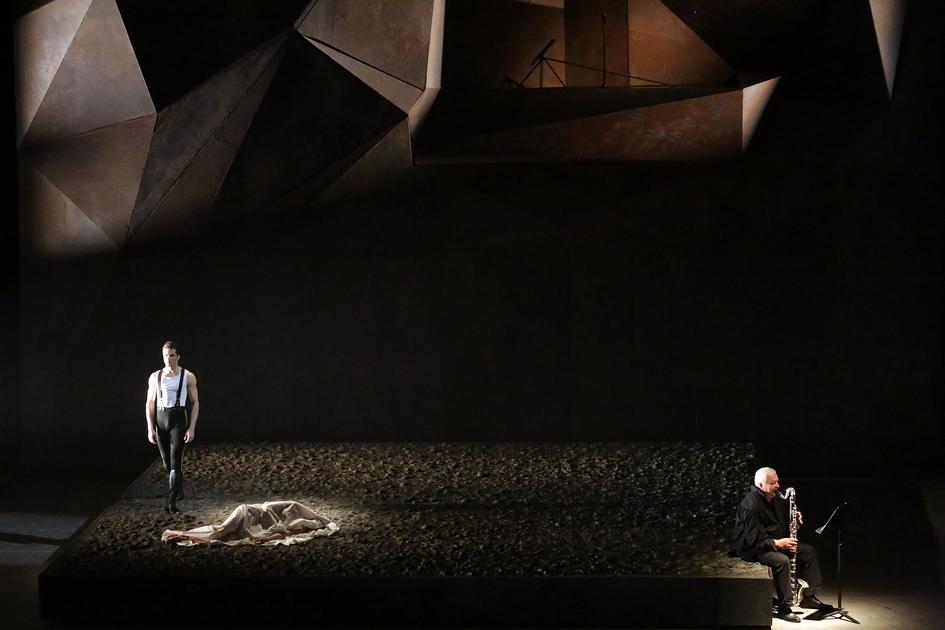 Igor Tsvirko as Pechorin. Nikolai Sokolov (bass clarinet).
Photo by Damir Yusupov.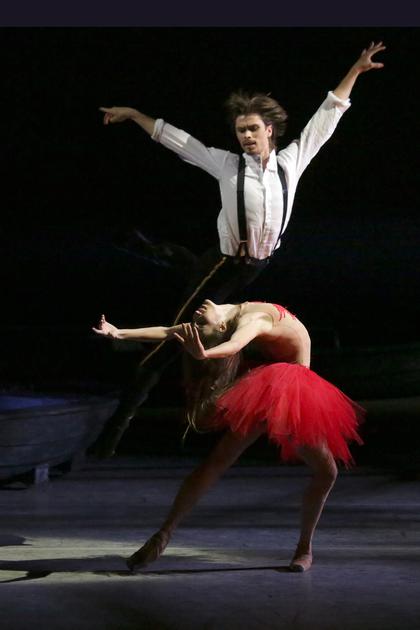 Artem Ovcharenko as Pechorin. Ekaterina Shipulina as Undine.
Photo by Damir Yusupov.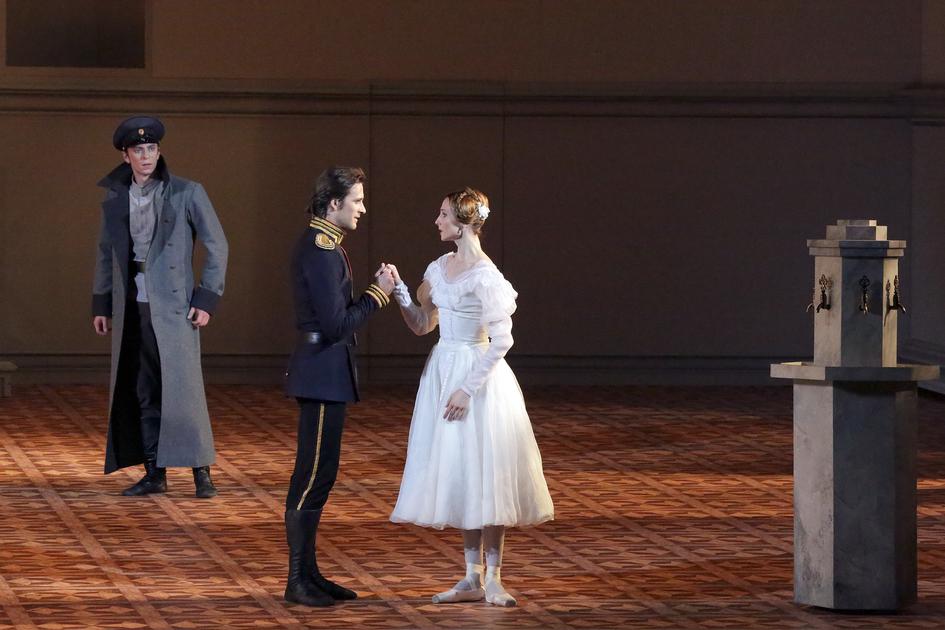 Denis Savin as Grushnitski. Ruslan Skvortsov as Pechorin. Svetlana Zakharova as Mary.
Photo by Damir Yusupov.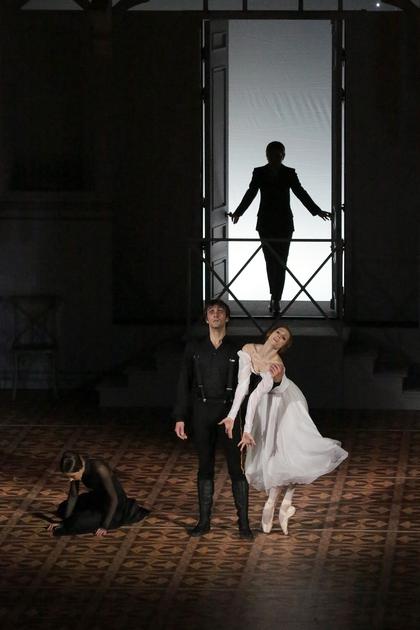 Kristina Kretova as Vera. Ruslan Skvortsov as Pechorin. Svetlana Zakharova as Mary. Nina Minasyan (soprano).
Photo by Damir Yusupov.
Synopsis
Can it be that wickedness is so attractive?..
Pechorin's diary
BELA
1.
Prologue
Pechorin alone.
When I saw Bela in my own house; when, for the first time, I held her on my knee and kissed her black locks, I, fool that I was, thought that she was an angel sent to me by sympathetic fate... Again I was mistaken; the love of a savage is little better than that of your lady of quality, the barbaric ignorance and simplicity of the one weary you as much as the coquetry of the other. I am not saying that I do not love her still; I am grateful to her for a few fairly sweet moments; I would give my life for her — only I am bored with her... Whether I am a fool or a villain I know not; but this is certain, I am also most deserving of pity — perhaps more than she...
Privileged partner of the Bolshoi Theater —
GUM